1/9/2017
So I arrive.
Well, I don't think I slept much. Or possibly at all... Anyway got up and 6am and made it to the airport around who knows. I was sitting around in Shannon for 2 hours and all I remember thinking was, dear lord, Im only waiting for the plane and I'm already annoyed at all these American accents.
Contrary to the news, the security was almost non existent, I got asked a few basic questions and security checking was just minimal irish, nothing extra. The plane arrived in as a domestic flight, so not even a passport check. I watched Your Name on the plane, which is a reaallly good movie, but far too much of an emotional rollercoaster for a plane ride, I did not need that. After that I just sat there and closed my eyes for 4 hours hoping we actually landed.
Your defiantly in new york when you arrive. I think they keep the airport train station in a permanent state of chaos deliberately so your ready for the city. Anyway, once your actually through that station it calms down a bit. I suspect its a much friendlier city than it lets on. I made it to the Hi Hostel about 4pm, earlier than expected.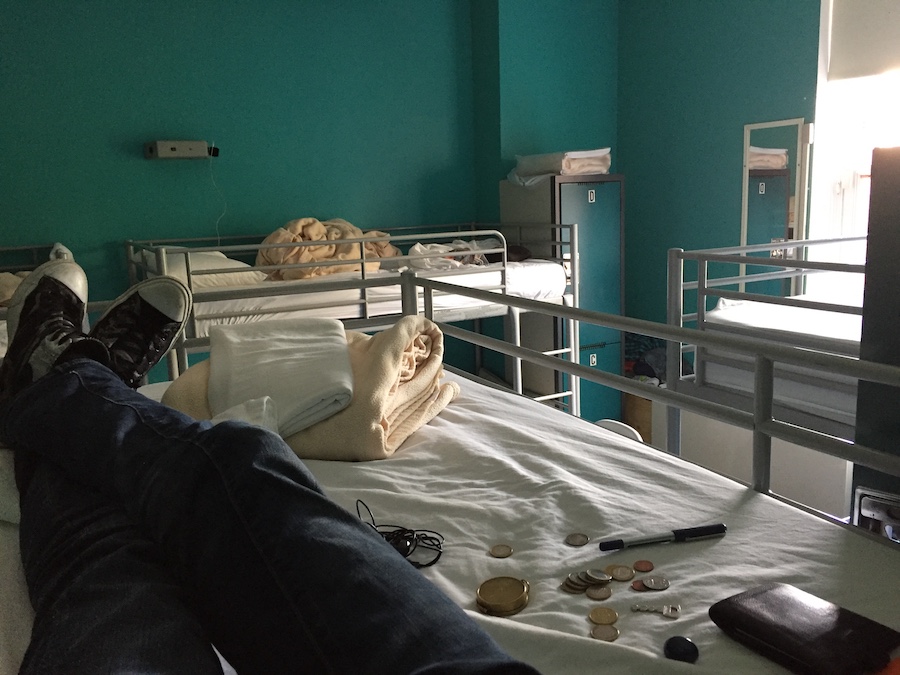 Here's a picture of my legs.
Ok so, yah what happened then? Well the usual I suppose. I went on the tea quest, which was easy since there was this weird lil shop across the road that has those sliding fridge doors you always see in movies of NY. They had one shelf that was perfectly stocked to make an upside down cake. Like it had exactly everything you need the make that cake, probably nothing else.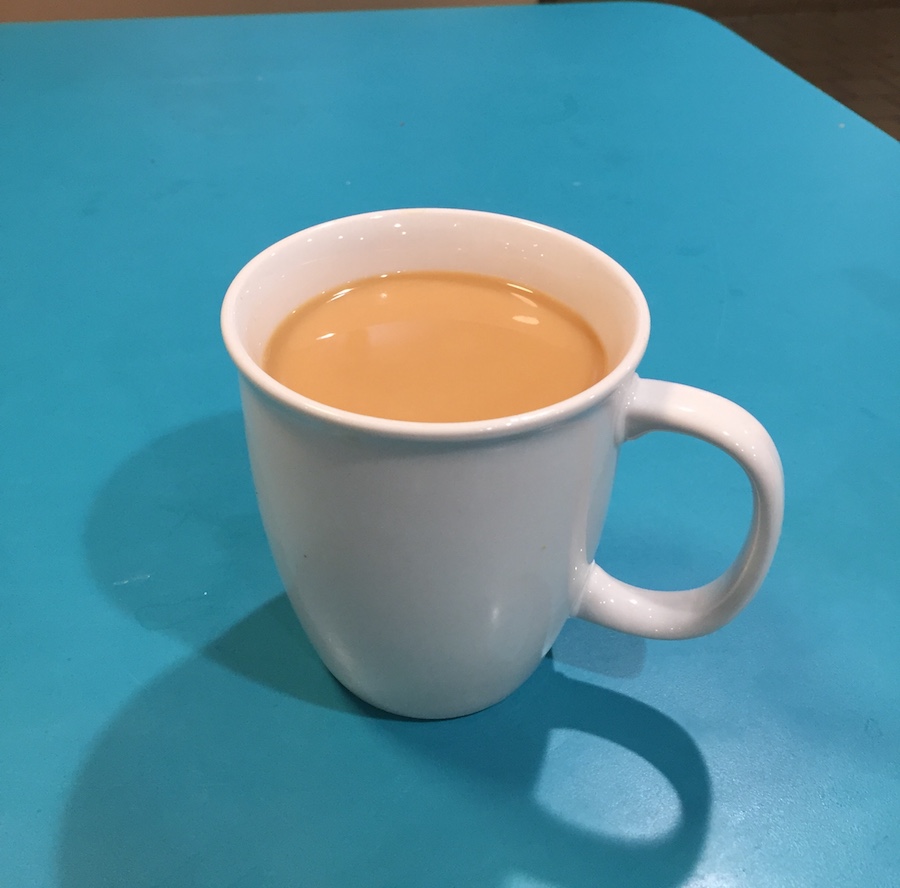 Heres a picture of my first cup of tea, EXCITING!
After that I went and had a ramen for dinner, with some really expensive import beer that I probably should have had when I was in Japan and it was not expensive and imported. At the point I was basically dead, so I went to bed and forgot ear plugs, but I was tired enough to sleep anyway. EXCITING!