Ozwomps Art Style
The Ozwomp style was based around a few key points. It's not low poly as such, it's rapid creation. The idea was that one person could create things very fast with very low friction. It's meant to be true to its medium. It's a computer world, so why make it look like our physical world? The balancing act is getting away from reality while keeping it relatable for a player. Become too abstract and you get a totally different kind of interaction.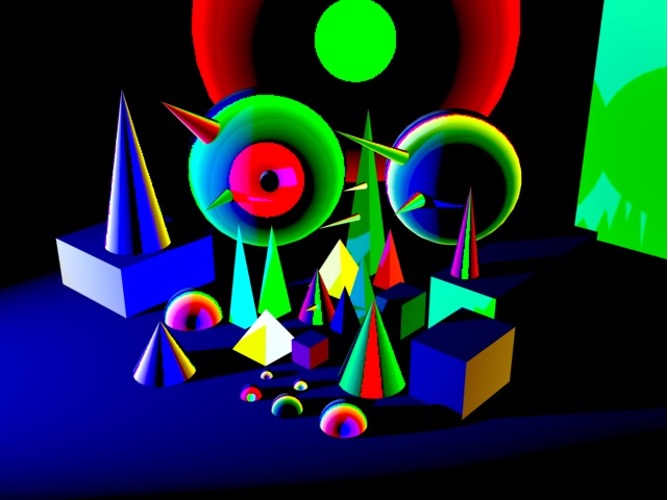 Above is a render I did when learning 3DSMax which inspired the Ozwomp style.
You can lean on some other sources to help you go through this abstraction process, many people have done it before. How about a little Bauhaus, as shown in the next picture by Wassily Kandinsky. Kandinsky tried to paint sound, his abstraction is based on movement of music. A games style is as much about movement and sound as visuals, so this is a good reference point for combining the three. A tendency in abstraction is to try and represent some deeper meaning than physical form, so what is the deeper meaning of the game? Another inspiration is what I'll call '90s geometric mysticism. It was quite popular in Ireland in art circles in the 1990s and I think it had a big impact on me, see the last picture of a work by Brian O'Doherty being restored at the Sirius Arts Centre as an example.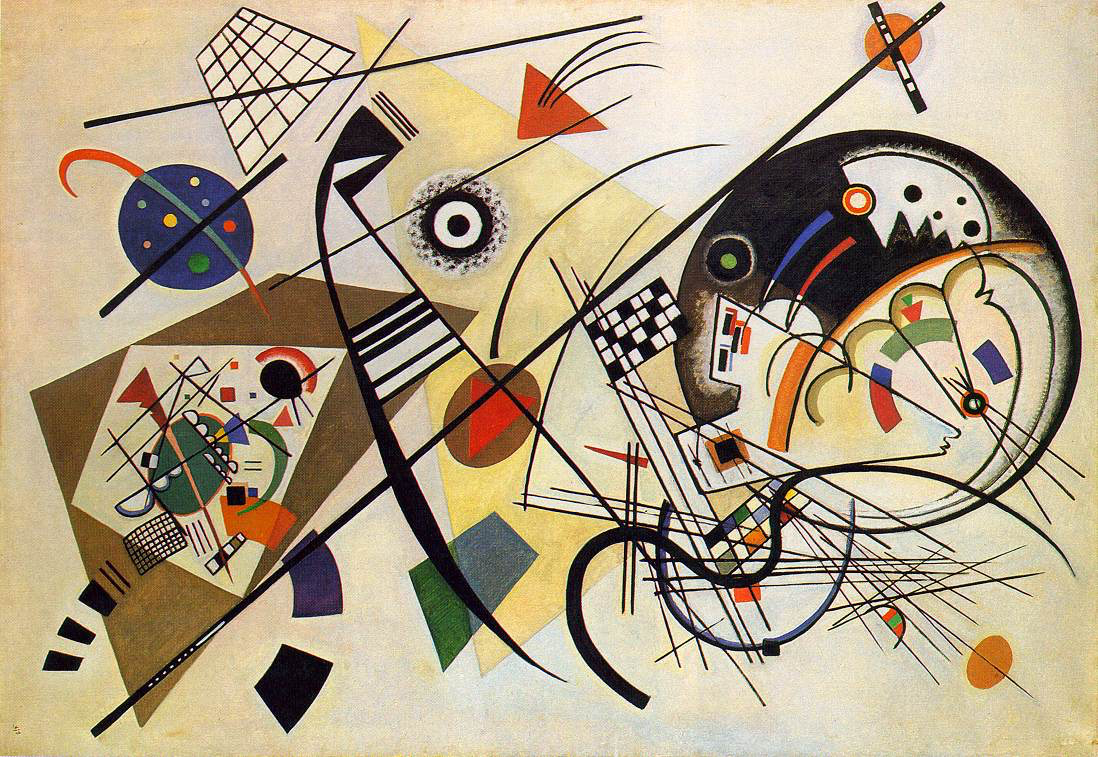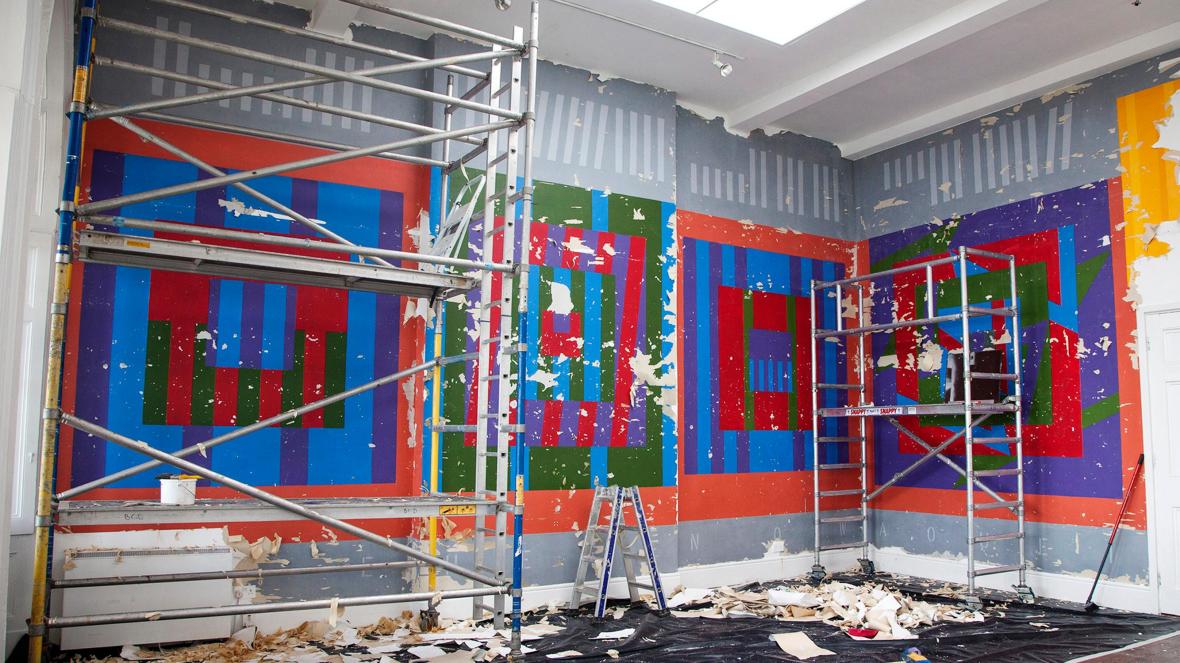 Don't forget your medium! In my case I use 3DSMax. One thing that's easy to do in 3DS is "AutoGrid", snapping basic shapes to the surface of other basic shapes. That AutoGriding is not quite as easy to do in other modelling programs I'v used like Blender. The tool you use very much defines the style, if I was not using 3DS, Ozwomp would look quite different.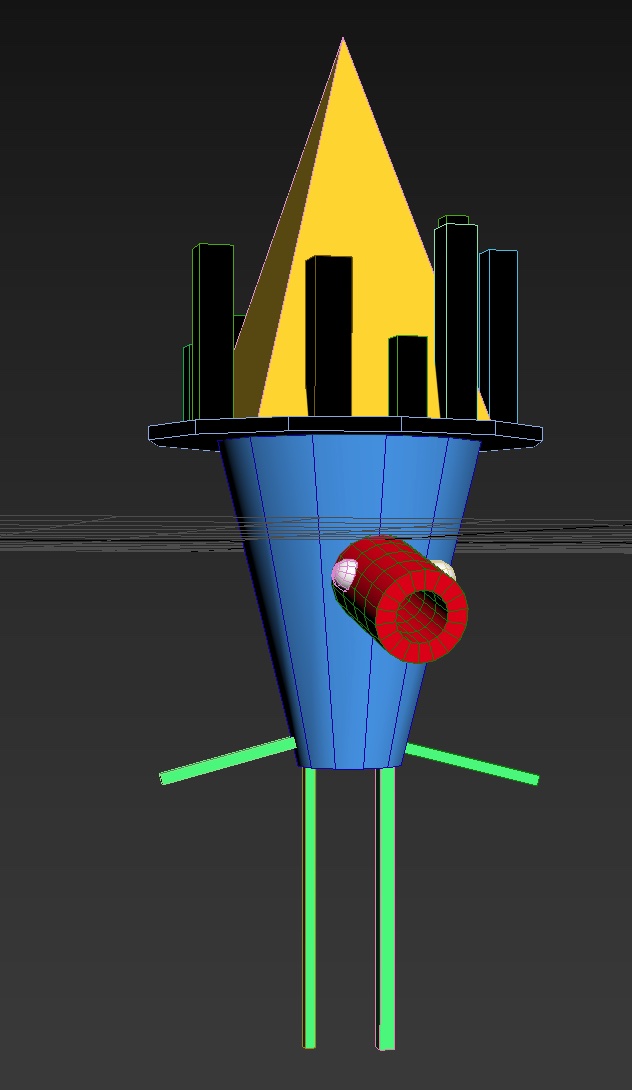 Above you see an Ozwomp Online creature in the making. He was based on Manhattan.
The original game had a primary only colour set. The follow up game, Ozwomp Online, was a team project and the colour set was expanded in a mutiny by the level designer.