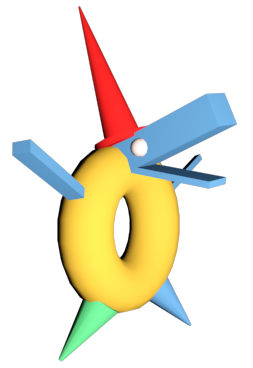 Ozwomp's Voyage Support
Hello! If you've reached this page you may need help or support with Ozwomp's Voyage, this page will provide some helpful info.

You can send any support e-mails to me at webmaster@melonking.net

You can also ask questions on the MelonLand Forum!
---
FAQ:
Will Ozwomp's Voyage work on my device?
This game will work on iPhones and iPads running iOS 15+ however the game was tested on an iPhone XS, for best results its recommended you use a device with an A12 or newer processor (anything made after 2017).

The desktop edition of Ozwomp's Voyage can also be downloaded for Windows and Mac, a mid tier gaming PC with a 1050ti or comparable graphics card is recommended.
Are the iOS and Mac/PC versions the same?
Nope, the iOS version has been revamped and optimised for mobile! The desktop version has higher spec graphics.
I have found a bug or have a feature request, how do I send it?
If its a serious bug please e-mail it to me! If it's a more casual bug or a feature request please post it on the MelonLand Forum.
I am a reviewer and/or poor, can I get a free copy of the game?
Perhaps! Send me an e-mail if you like.