I really like old tech, this aint everything, but heres some stuff from around the house.
Atari
Atari 800, an 8-bit system from 1979, its the oldest I have!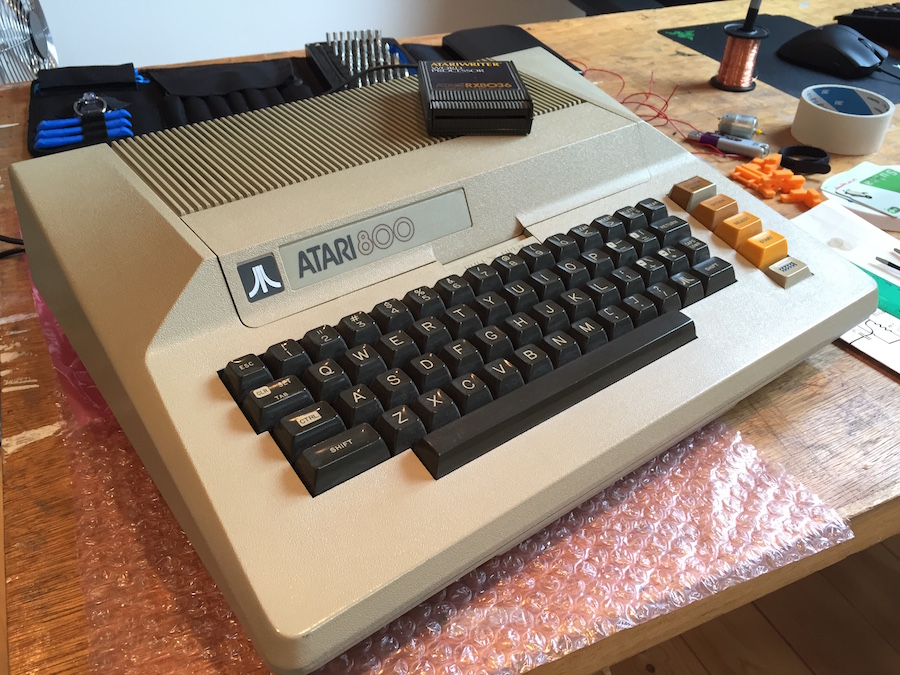 Heres a look at the RAM and ROM.. I always wanna pull off those fat lil chips, but that might be bad for the system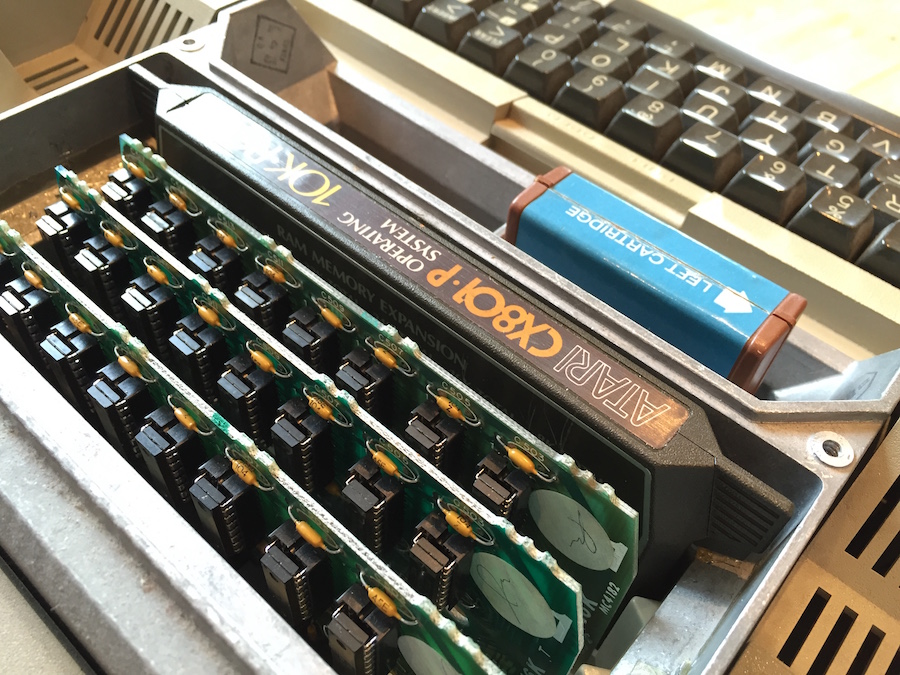 Couple of 5-1/4" floppy drives, they have been modded to write bad sectors at some point.. I dont know what the 1-2 switches do.. Also sealed copy of Atari Writer Plus on top!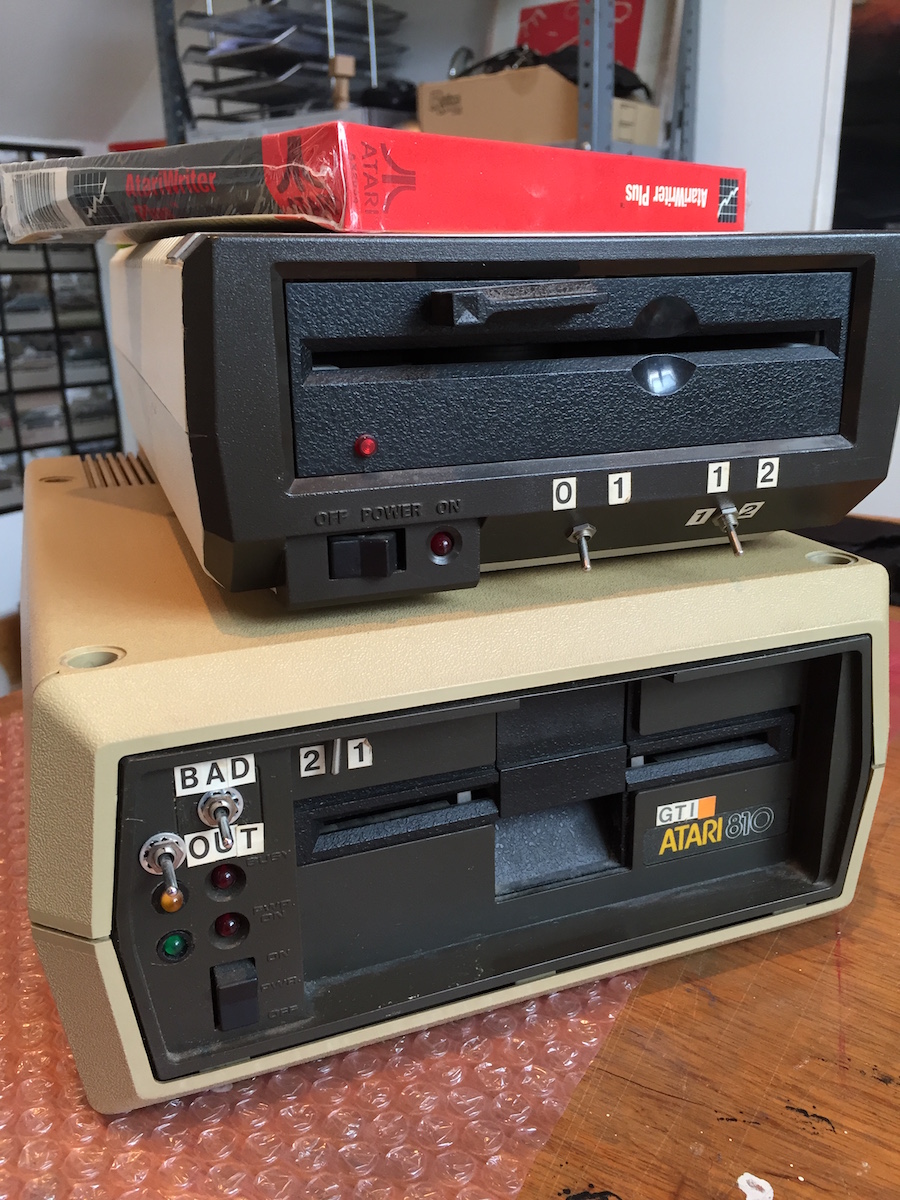 HiFi
Ok its not computerised tech like everything else on this page, but this reel to reel is glorious.
Consoles
A pile of consoles! I don't collect consoles much any more, so these have been around a while.
EDIT: The NES has now been cleaned and restored to full working order, the N64 is in the process or restoration.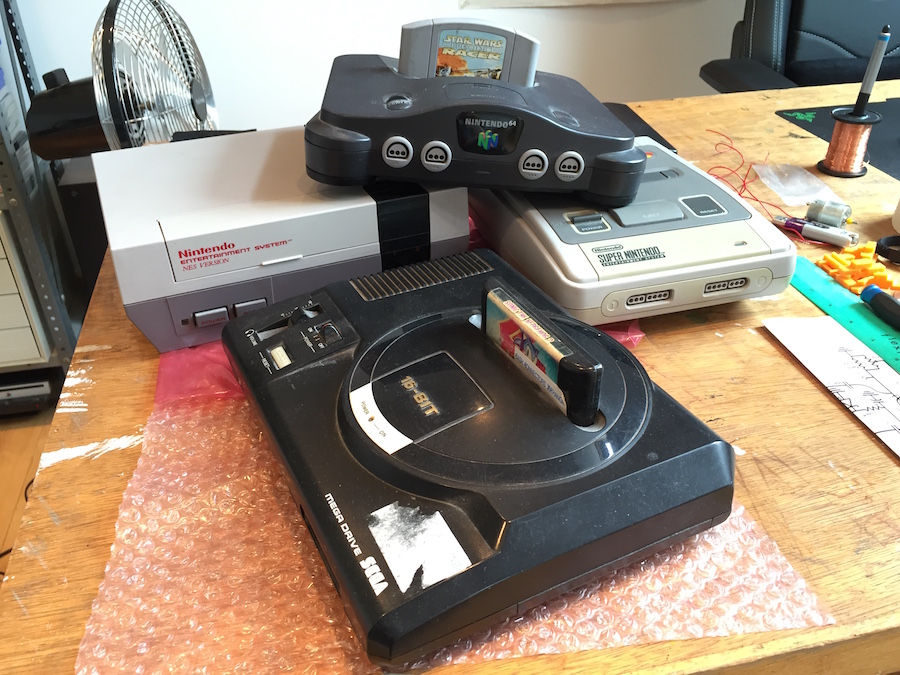 I have all the regular controllers too, here are some of the more interesting ones, the atari joy is missing its cover but it works fine. The SNES controller is a knock off, I love the design of the big NES arcade set.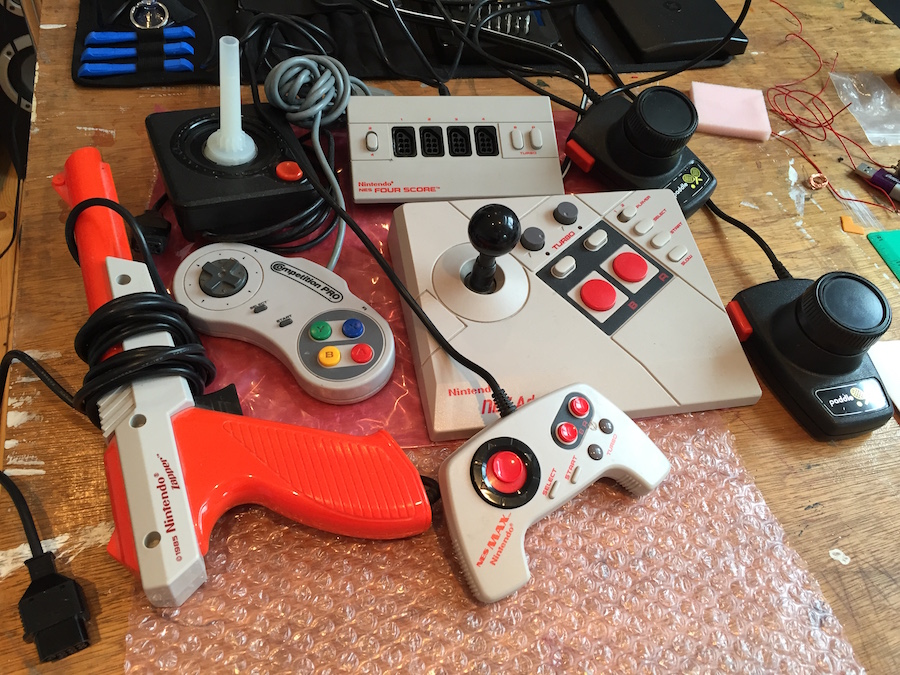 Rob and a powerglove here.. well, I think if anything they prove Nintendo Mattel teamups of the mid 80s are both the best and worst things to ever happen.. Apparently this guy saved Nintendo from bankruptcy, he basically watches the tv and moves in response to onscreen flashes to press buttons with spinning tops...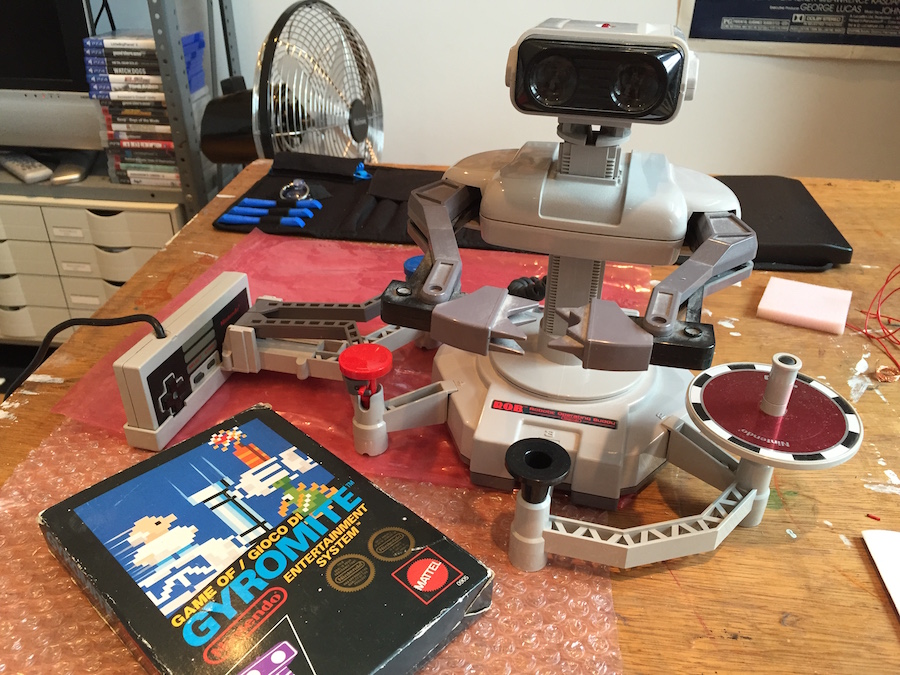 The powerglove.. Yeh this thing is hassle.. Iv only got it running once, I tried playing topgun with it and allot of planes crashed.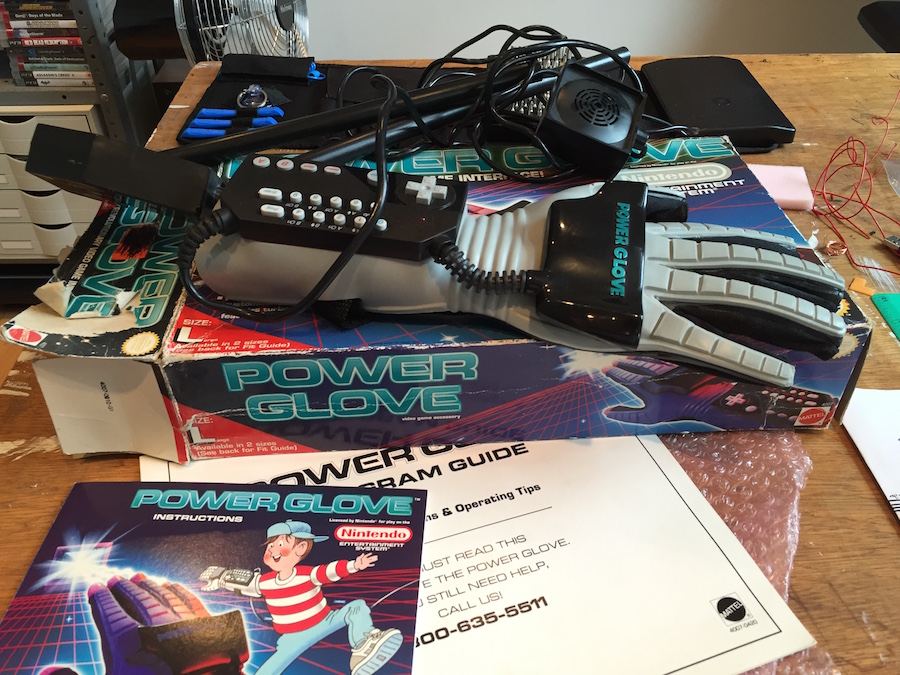 DOS
Here is a pentium 1 DOS pc I built myself, the screen and keyboard are much older though, I though they looked really cool.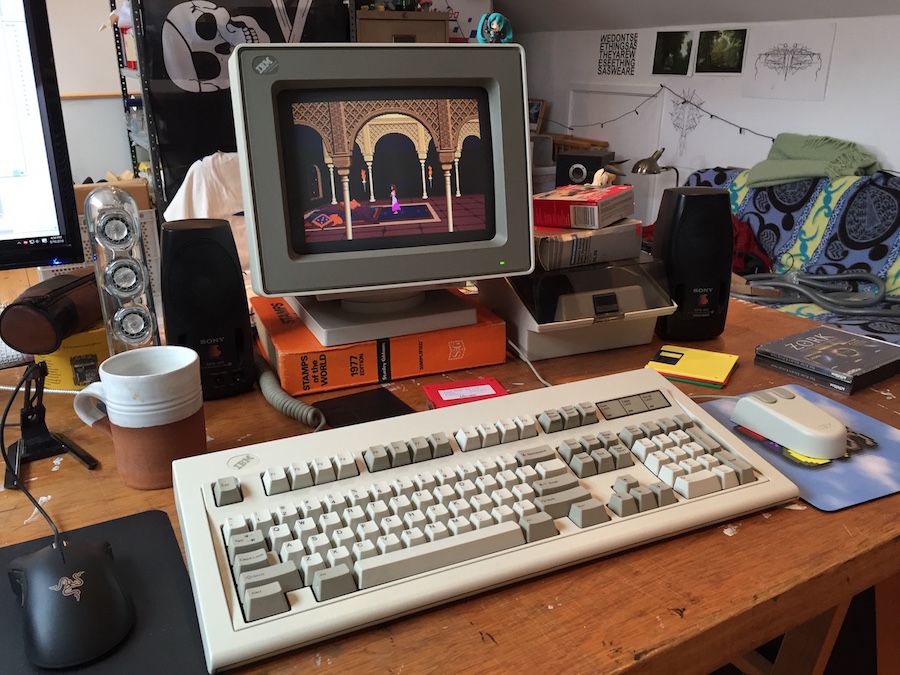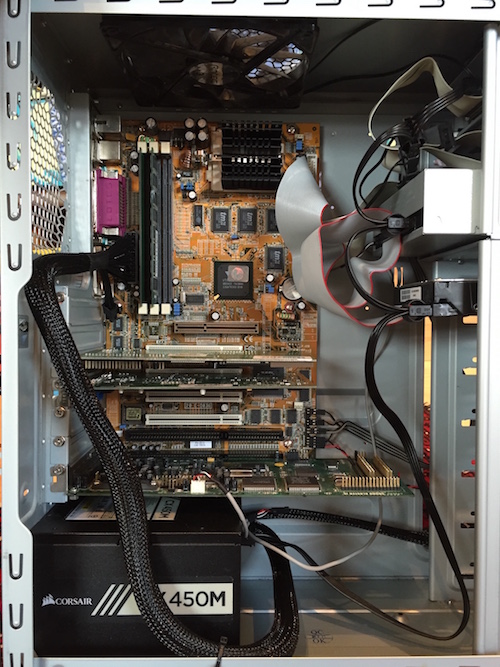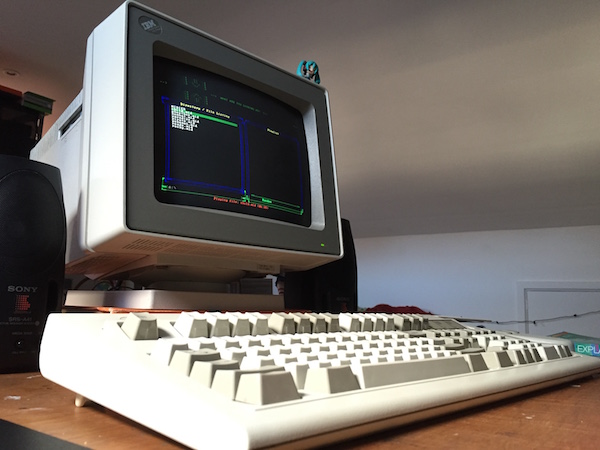 All boards have been fully cleaned, it features a Voodoo 1 card, Soundblaster 16, and a Pentium 1 133mhz CPU. Its mounted in a new case with a new power supply.
I have found the 80s titles are much more fun than the 90s stuff, so I hope to get a proper IBM to connect up to that screen and keyboard.
Macs
Not an original Macintosh! Its an SE, made a bit later but still with the iconic look, the keyboard is nice too, Im not sure what kinda switch it is, but its not like the later ones at all, boots fine but the hard drive is dead, so has to boot from a floppy every time. I took it to the mac repair store once and they looked at me with pained eyes and pushed it aside..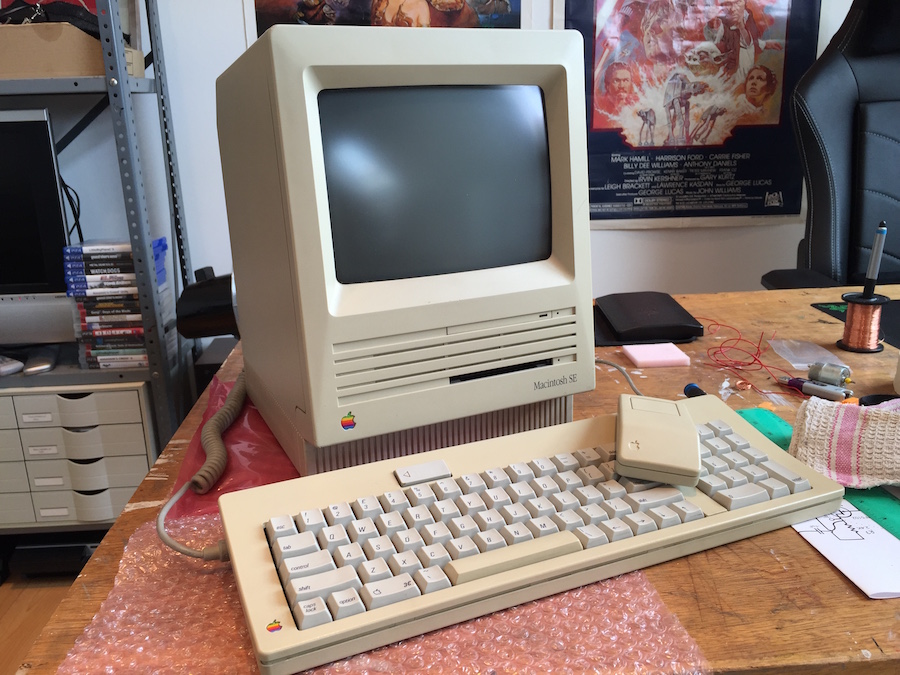 Black and white screen, track ball and a sore back, what more could you want. The second picture is an old scan from about 98 when it will still in use.
EDIT: I now have a brand new battery for this laptop, Im tempted to try use it in college for notes, but I think it'd piss everyone off if I did.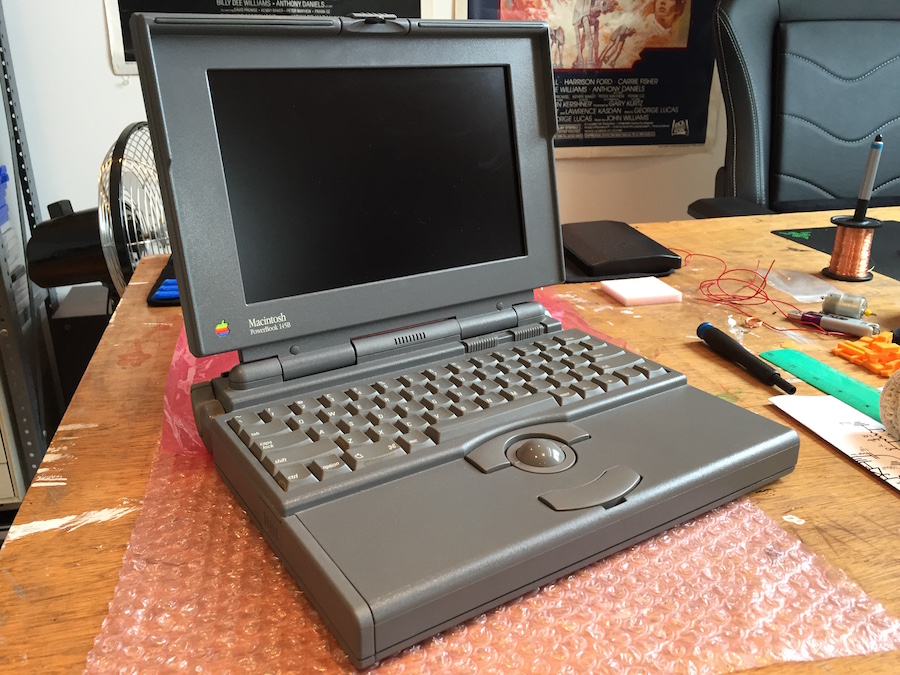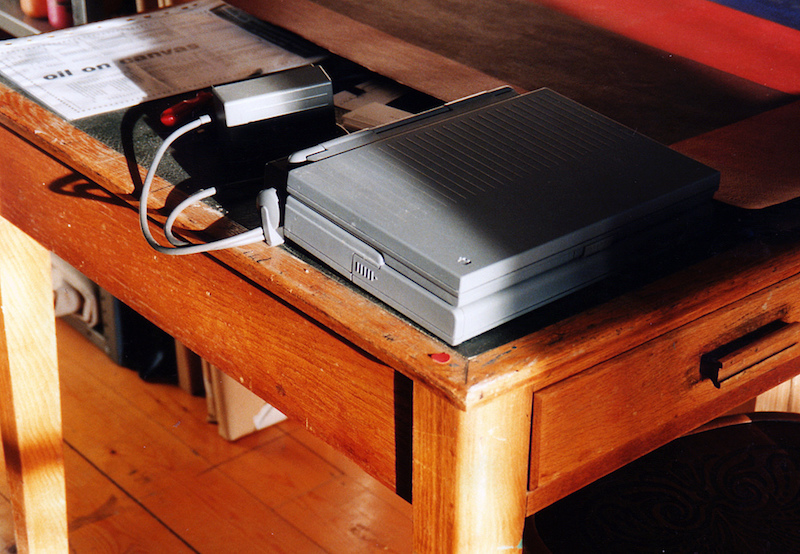 Late 90s laptop, super cool changeable top plate! I have a few designes for it, but you could print out your own too.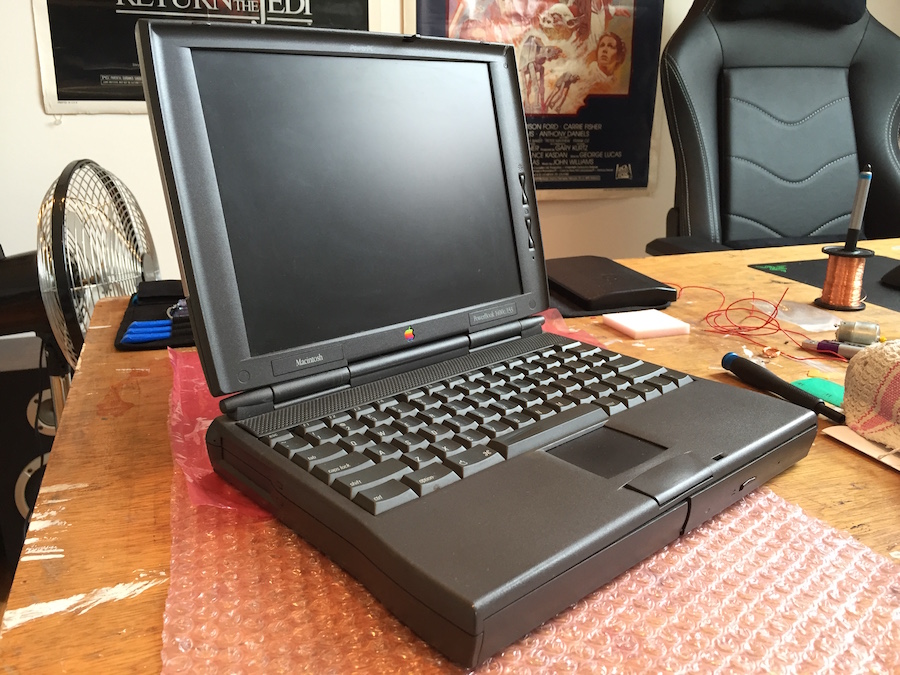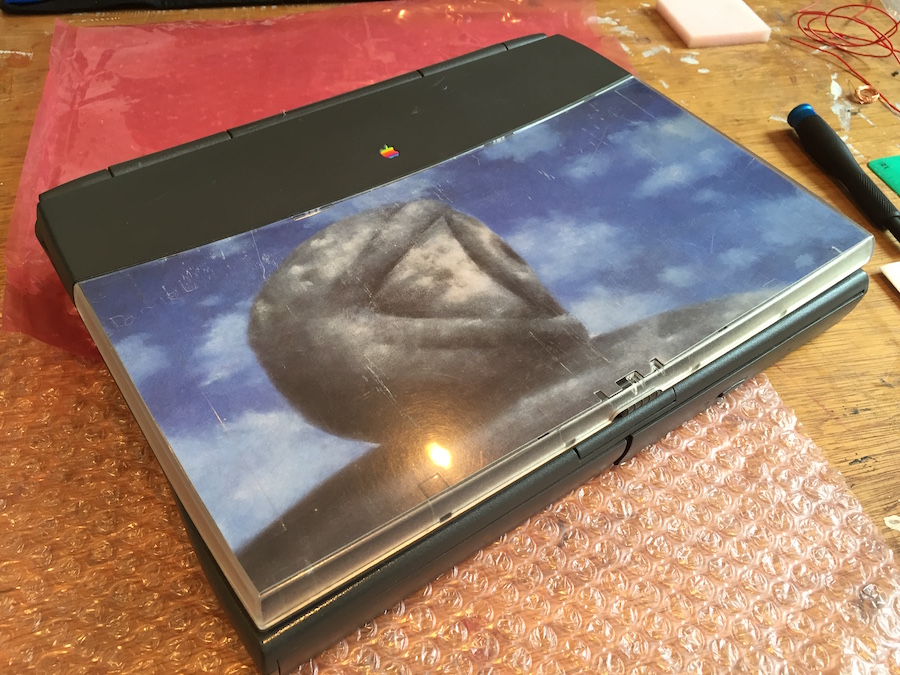 First computer I ever went online with there, puucssshhhheee bepboo beepboo nuuuuuuuu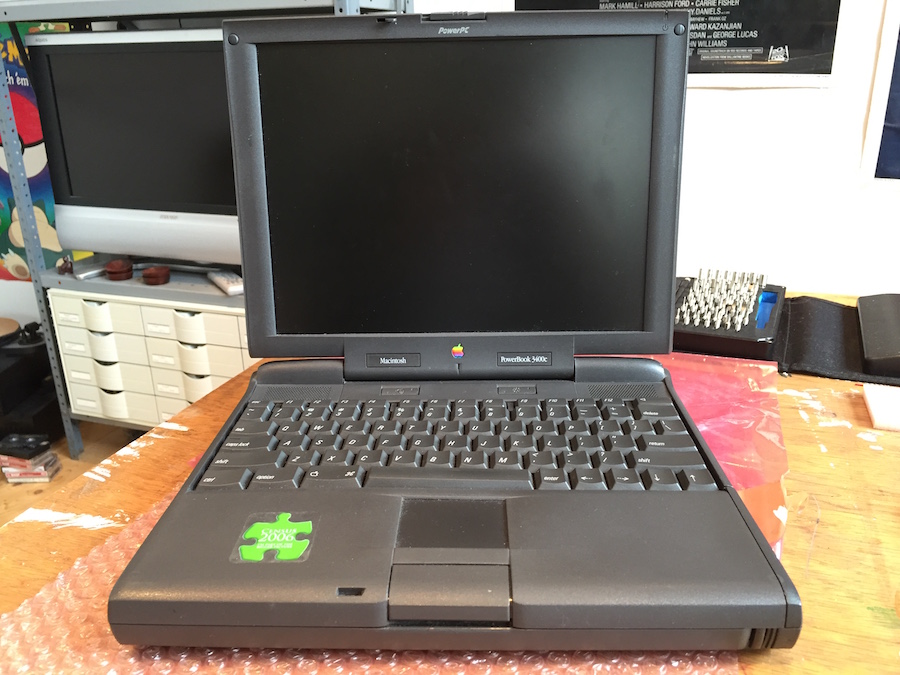 Theres a performa spread around the house too, but I did not bother gathering it all
Ok now this! 2001, The PowerBook G4 Titanium. This is the greatest computer ever made, there was nothing like it before, and nothing like it came after. This was Apple at its quiet peak, when they made the greatest hardware on earth, and when OSX was unlike anything I had seen before. Things went down hill after this, but for a brief moment this was it.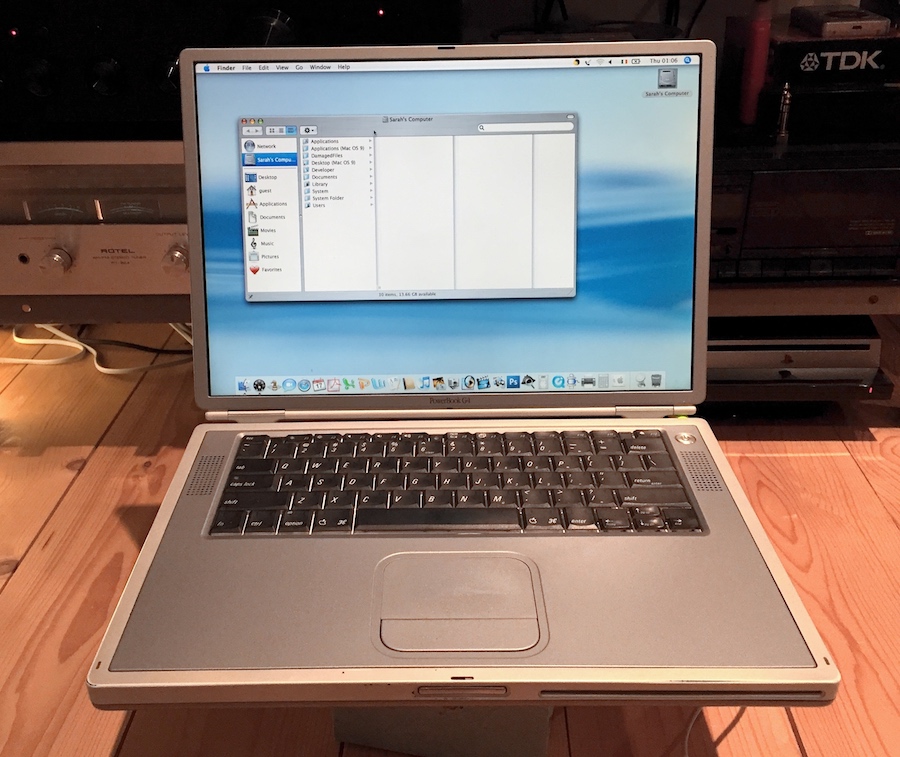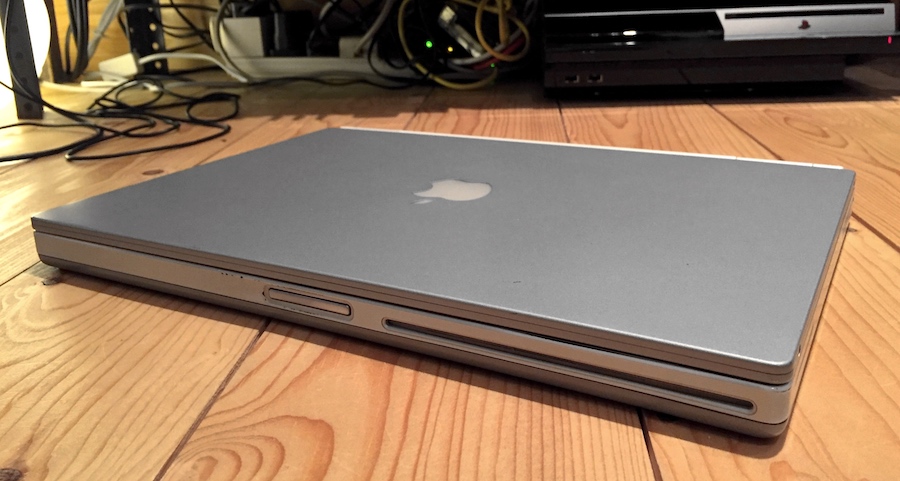 Here you can see the posters in the background